Meet The Sales Staff
Who is Brooke?
Brooke Bisted has been with DYNA for the past 7 years and is our Western region salesperson. You may not think that a background in nursing would propel a person into sales, but it did with Brooke. She loves helping people fill their needs whether caring for sick people or guiding them in the firewood processor world. One of her biggest satisfactions is helping people achieve their goals even if it does not result in a sale.
She has a green thumb for gardening and enjoys craft projects and fishing. Boating and fishing with family are some of her favorite ways to relax. Like our other sales staff Brooke is very much people centered and loves to relax around a campfire with friends (especially if the wood is produced by a DYNA, LOL)
Brooke's message to DYNA clients
I want our customers to know that our company is more concerned about filling our customer's needs than our bottom dollar. Our number one concern is that you are  taken care of.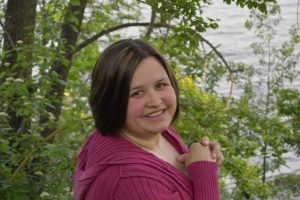 Who is Anthony?
Anthony Hurst is our Eastern region salesperson and has been with DYNA for 5 years. When I asked him what his hobbies are, he just laughed. He and his wife Ruth are blessed with 10 children and hobbies take a back seat to raising a family. Anthony works out of his home office and two of his young sons served us with iced tea while we chatted, he will soon have a formidable crew of workers! He does enjoy deer hunting and most any kind of physical exercise and woodworking when not busy selling machines or raising his family. Anthony worked in the appliance industry for a number of years before joining the DYNA team and that experience serves him very well. He is dedicated to making sure his customers receive the best of care. Anthony thrives on meeting people and tradeshows are a highlight of his year. He especially likes the personal aspect of learning to know people. He lives on a farm and likes to wind down by watching the sunset.
Anthony's message to DYNA clients
I very much enjoy being part of the DYNA family and feel blessed to be part of the team. I look forward to going to trade shows and meeting you in person.