How to Dress a Saw Bar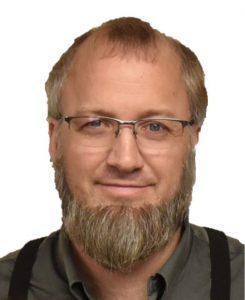 Dressing a saw bar is very important. You should flip the bar when you change the chain and dress it every day. With a little experience and a DYNA bar rail grinder, dressing a saw bar is easy.
Step 1.  First grind the rails on the one side of the sawbar by starting at the tip of the bar (make sure the grinding wheel is in between two teeth of the sprocket) and slowly rotate the saw bar then continue down the sawbar.(Make sure your grinding table is exactly 90degrees from the grinding wheel.)  Check the the bar rails for any undercuts in the rails. Grind the bar until all chips or undercuts have disappeared. Flip the bar and do the other side.
Step 2.  Make sure chain oil ports in the sawbar are open. A thin wire (i.e. welding wire) and an air nozzle work well if they are plugged.
Step 3.  Take  a  light sanding disc (an angle die grinder works well, but a palm sander or something similar would also work.) and sand the edges of the bar to remove all the burs.
Step 4.  Take a bar cleaner tool (a Leatherman®  multi-tool also works well for this) and clean all the debris out of the bar rails. Now take a spray cleaner (Sprayon® CR757 citrus degreaser or Transtar Autobody Technology®'s  Acry Solvent work well) and spray it into the the saw bar rails and sprocket. Now take an air nozzle and blow into the rails and sprocket to remove any metal particles. (If left in the bar, these metal particles will act like sandpaper which would cause damage to your bar, sprocket and chain.) The sprocket should turn if you blow onto it with your air nozzle, if it doesn't you should spray more cleaner on the sprocket and work it in a little. The sprocket should now turn freely if you blow onto it.
Step 5. Now pour some oil (bar & chain oil or air tool oil both work well) into the sprocket and along the rails on both sides of the saw bar.
Contact Elmer if you have any questions at service@dyna-products.com. You may also watch these instructional videos.